When we tell the story of Grignolino, we emphasize the peasant origin because here, in Monferrato, in these vineyards, it is was among the first grapes to be cultivated. Indeed, it was the quintessential Piedmontese wine, made for daily drinking.
The Grignolino is an autochthonous vine native to the hilly region delimitated by the cities of Casale Monferrato and Asti. It is not an easy variety to work with and the resulting wine has a level of tannin that seems to contrast with the color and bouquet.
Even the vinification in the production phase is complex but it pays off with an original wine, characteristic and unpredictable, able to fascinate for its properties and the taste that for certain aspects could remind the Pinot Noir.
The organoleptic profile of Ruber – Grignolino d'Asti shows the traits of the easy wine, very versatile in terms of gastronomic pairing, with a discreet palatal volume, a tannin present but not aggressive, a finish rightly dry, with a good fruity match to the notes perceived in the initial olfactory analysis.
Then tannin is the key to interpretation and discovery of Ruber, the Grignolino d'Asti in Tenuta Montemagno style.
The tasting way of Ruber, cultivated and vinified in Tenuta Montemagno, it starts from the vineyards that have an average age of over 30 years, using Guyot training system and south, south-west exposure. The soil is calcareous clayey with marl rich in silt and alkaline pH, with strong water retention.
All the work in the vineyard is carried out manually and the cultivation system is eco-sustainable, always according to the philosophy of Tenuta Montemagno that puts the grapes and its peculiarities first.
During the harvest, as soon as the bunches of Grignolino are brought into the cellar in small boxes, the destemming and pressing phases begin, followed by fermentation and short maceration for a light extraction of tannins. Fermentation takes place at a controlled temperature of 22 º C. degrees.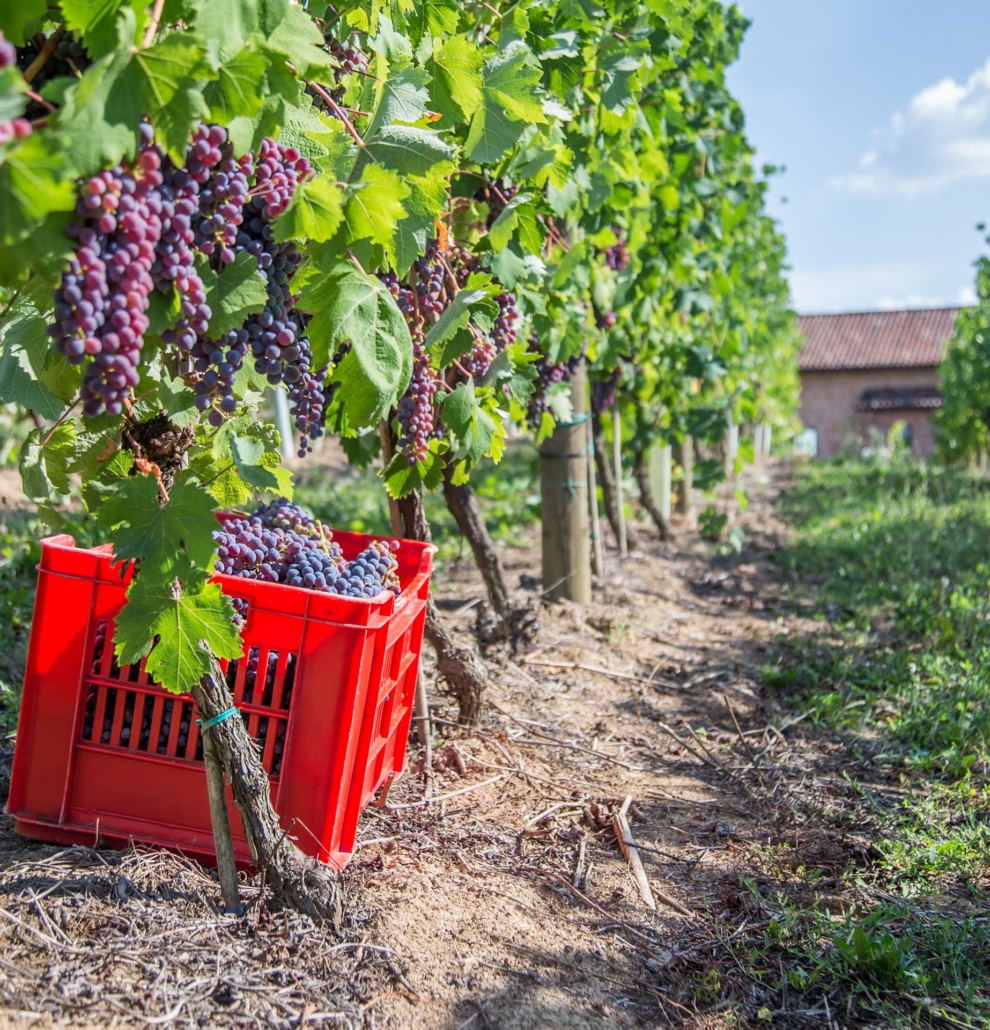 The careful process of vinification and fermentation, which in our cellar is carried out with technological processes of the highest level, ensures the very low sulphites contents and this incredible wine color, that enchants the visual analysis with a bright red, which inspired the name Ruber.
The enchanting color is well supported by the bouquet that gives notes of dried rose, wild strawberry and wild berries: a scent reminiscent of the undergrowth. The other surprise is to the palate: a tannin present but not aggressive, light that leads to a finish in which the olfactory notes are combined with structure and gustatory persistence.
Ruber is the fresh, contemporary and qualitative interpretation of Grignolino d'Asti. A wine of identity and pleasantness, versatility and character, with tannin that becomes caress to the palate and balance in the glass.
https://blog.tenutamontemagno.it/wp-content/uploads/2021/07/uva_header.jpg
1280
1920
Rossana Gulli
https://blog.tenutamontemagno.it/wp-content/uploads/2021/04/tm-relais.png
Rossana Gulli
2021-08-04 19:30:32
2021-08-04 19:30:34
Ruber: the Grignolino d'Asti and the delicacy of tannin