The idea of naming the wines of own production with Latin names was born in Tiziano Barea, Tenuta Montemagno's owner, from the desire to emphasize the identity, history, tradition but above all, to connote the great evocative force.
The Timorasso, already fascinating for its history, its typicality and its character, becomes among the white wines of Tenuta Montemagno assortment, what best represents the Sun Force – Solis Vis: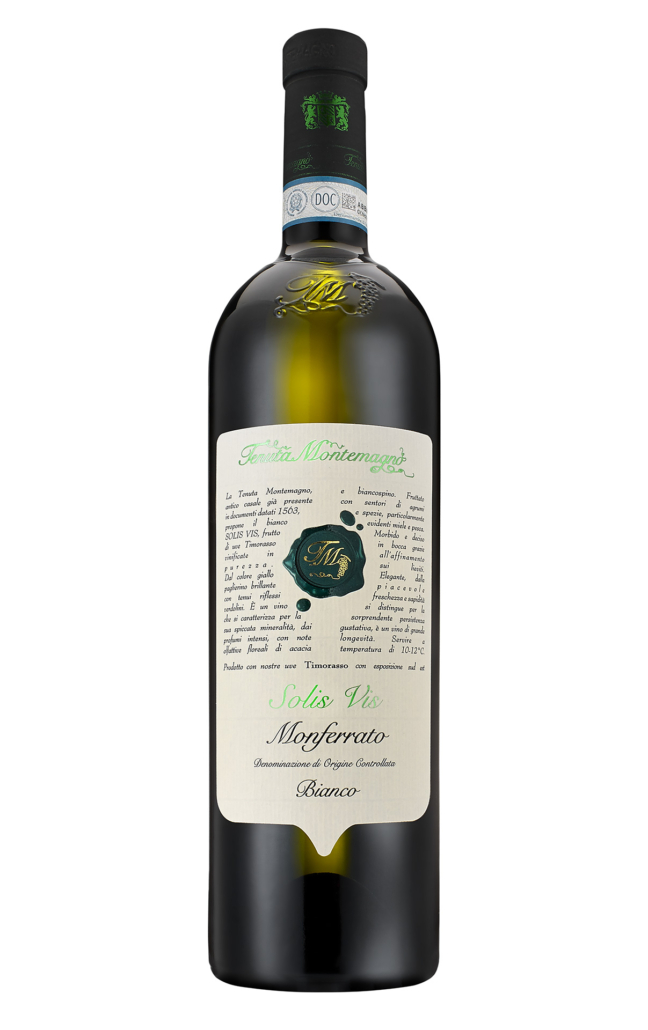 For its color – light straw yellow with golden nuances and greenish hints
Then, it becomes THE white, among the white wines.
In this part of Monferrato, in Montemagno, formed by gentle hills characterized by marl, at an altitude of 260 meters above sea level, the Timorasso finds a fertile soil and suitable for cultivation also for the high mineral and saline content, legacy of the presence of the sea of millions of years ago.
The exposure of the vineyards south/south-west, the vine's cultivation system in guyot, the limited yield per hectare, manual processing and treatments in respect of the environment, ensure the quality in the vineyard. In the cellar, the production process involves the vinification in white, with soft pressing of the grapes and subsequent fermentation in stainless steel, where the wine ages on the lees for a few months. After bottling, Solis Vis ages in bottle for some time.
Solis Vis is a wine of character, identity and out of the chorus of whites, for its marked mineral notes, for its structure and body, for its persistence.
The vintage that we have available is 2020: what a surprise and what a charm!
The harvest opened at the beginning of September about a week earlier than the historical average.
The values of the sugar gradations and the acidity levels have proved to be on average lower than in the past, but have remained stable in the wine making thus ensuring an extreme balance between the two components, fundamental result for this type of wine.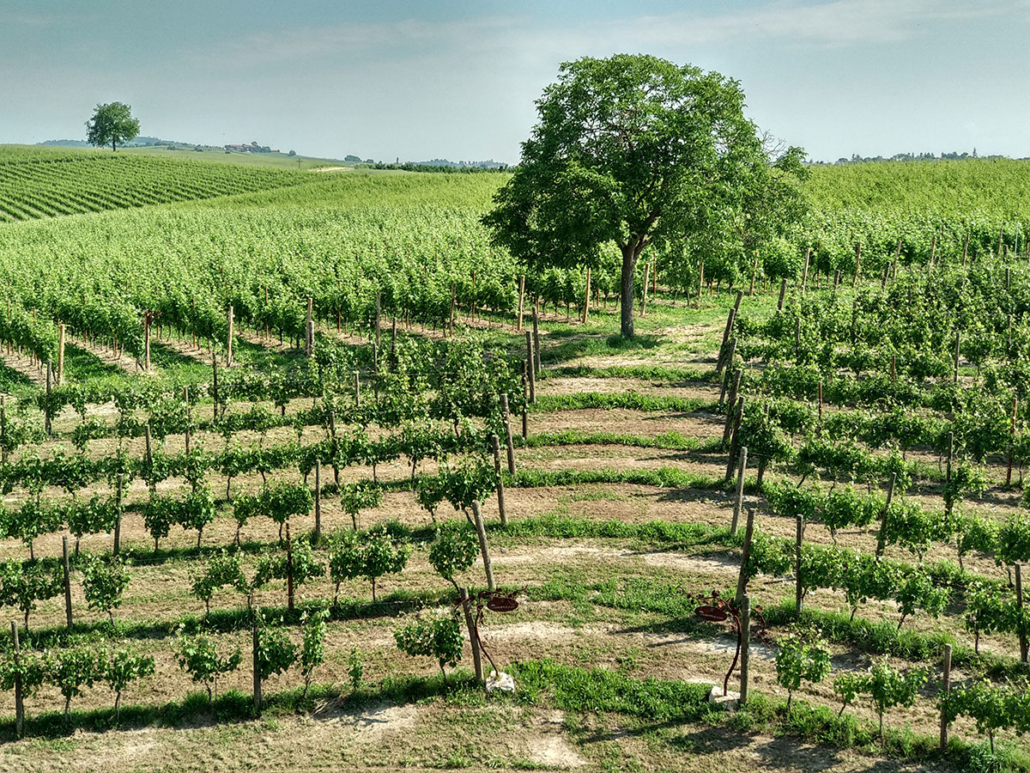 Solis Vis 2020 has a bouquet of ample floral notes, of acacia honey, hawtorn that, gently and slowly evolve and give space to the minerality typical fo Timorasso grape, enriched by th ehints of flinstone, which is the most distinctive fragrance of this wine. In the mouth it maintains freshness and sapidity, well balanced by moderate acidity. The palate is pleasing, persistent and rich, allowing the perception of all the typical gustatory notes of the grape.
The TM production method guarantees the low sulphite content of 89 mg/l..
This is Tenuta Montemagno's interpretation of Timorasso: the autochthonous vine that is so unique as to be called the Barolo of whites, so authentic that it does not compromise with its own identity.
It is contemporary, innovative and, above all, international.
Solis Vis is a win/win wine. Always.
https://blog.tenutamontemagno.it/wp-content/uploads/2021/05/TM_vigna_Timorasso.jpg
1280
1920
Rossana Gulli
https://blog.tenutamontemagno.it/wp-content/uploads/2021/04/tm-relais.png
Rossana Gulli
2021-05-31 12:15:05
2021-05-31 12:15:07
SOLIS VIS: the Sun Force